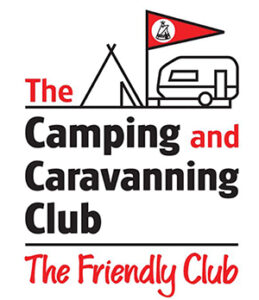 As the number of people who own motorhomes increases in the UK, so does the number of people who join organisations that cater to caravan and motorhome travelers.
The Camping and Caravanning Club and the Caravan and Motorhome Club are two of the largest and most popular vacation organisations in the United Kingdom. These clubs assist members in making the most of their trip by providing great services and advantages to individuals who enjoy this type of vacation.
So, which is better: the Camping and Caravanning Club or the Caravan and Motorhome Club? Both have a lot of advantages and may provide a lot of holiday fun, so deciding which one to go with might be difficult.
This blog will outline the advantages of each organisation, possibly assisting you in making a selection between the two. Whichever option you choose, you'll be sure to have a great time and create a lot of memories.
Why Join the Caravan & Motorhome Club?
The Caravan Club has been at the forefront of caravanning vacations for over 100 years, providing exceptional services to nearly one million motorhome, caravan, and trailer tent owners. They allow access to the UK's and Europe's greatest network of sites, many of which are located in the UK's most stunning coastal and rural settings.
In addition, through the online Club Together network, they provide advice and support to their members. Members may network with one another, get advice, and share their unique experiences and tales.
The following are some of the advantages of membership:
1. Insurance for motorhomes and caravans is only available to members.
2. Access to Europe's and the United Kingdom's largest network of exceptional locations.
3. Access to certificated venues on a first-come, first-served basis: There are 2500 premium five-van sites available.
4. Technical and practical help is available on demand.
5. Access to a monthly magazine that is only available to subscribers.
6. For abroad vacations, we provide an exclusive travel service.
7. No deposits are required, and cancellations are free up to 72 hours in advance.
8. Pitch costs are reduced by £10 per night at UK club-owned locations.
9. Exclusive access to the 'Club Together' online community.
Why Join the Camping & Caravan Club?
The Camping and Caravanning Club is a smaller organisation than The Caravan Club, with just half as many sites. This, however, does not detract from the high quality of their products.
It is true that joining this organisation is less expensive. Camping & Caravanning provides a variety of perks to its travellers for £37 per year for online membership and £43 for print membership.
The organisation accommodates a wide range of member needs, from modest tents to huge caravans/motorhomes and American-style RVs, and caters for all forms of camping vacations.
The following are some of the advantages of membership:
1. Site costs are reduced by up to 30%, with an additional 25% discount for people over the age of 60.
2. There are 108 award-winning sites.
3. A total of 1,600 more approved sites are available to members alone.
4. Free technical assistance and guidance.
5. Ferry crossings might be discounted by up to 10%.
6. There are 150 campgrounds in 13 European nations.
6. Special breakdown protection offered by the RAC.
7. An award-winning publication.
8. Other special deals and discounts are available through the club's corporate partners.
So, which Caravan Club Should You Join?
This guide should have given you enough information to choose between the Caravan and Motorhome Club and the Camping and Caravanning Club.
It all boils down to a personal decision since both organisations provide distinct and interesting perks. Check out the different membership costs and discounts, as well as maps of the locations and other amenities like community support/assistance.
Whatever you choose, one thing is certain: the service will be outstanding, the perks will be fantastic, and you will have lovely holiday memories to last a lifetime.
🙂
#motorhome #accessories #vanlife #caravan #campervan #selfbuild #scotland
Why not join our Facebook Group and sign up for our Newsletter for Tips and Suggestions, and when new products are released
Check out the Useful Links Page for more goodies
Newsletter link: http://eepurl.com/hND3Ir
Are you thinking of hiring a motorhome?
Driving a motorhome for the first time in the UK
Tips on Wild Camping in Scotland
Disaster with a motorhome cupboard