Top Motorhome Questions and Answers
Top Motorhome Questions and Answers
Can I travel with fresh water in my tank?
Yes, you can travel with fresh water in your motorhome's tank. However, it's important to consider the weight of the water and how it may affect your motorhome's handling and fuel consumption. Make sure you don't exceed your motorhome's weight limits and drain the tank if you're traveling a long distance without access to fresh water.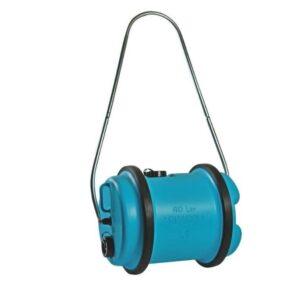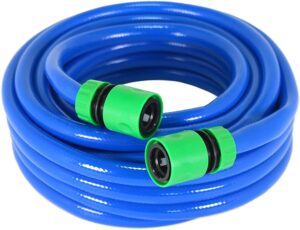 What is the most important accessory?
The most important accessory for your motorhome depends on your personal needs and preferences. However, some commonly considered essential accessories include leveling blocks, a freshwater hose, a sewer hose, a surge protector, wheel chocks, and a fire extinguisher.
Is it okay to travel with a full wastewater tank?
It is generally recommended to empty your wastewater tank before traveling to reduce weight and prevent odors. However, if you're traveling to a location without access to a dump station or if you're planning to camp off-grid for an extended period, you may need to travel with a full wastewater tank. In such cases, make sure the tank is securely closed and consider using tank deodorizers to minimize odours.
What is grey water?
Grey water refers to the wastewater generated from sources such as sinks, showers, and washing machines in your motorhome. It does not include wastewater from toilets (black water). Grey water can be safely disposed of at designated dump stations or facilities that accept grey water.
Colapz Waste Water Pipe Set
What is black water?
Black water refers to the wastewater generated from toilets in your motorhome. It contains human waste and requires special handling and disposal procedures. Black water should be disposed of at designated dump stations or facilities that accept black water.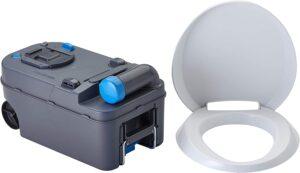 Do motorhomes have awnings as standard?
Motorhomes may or may not come with awnings as standard equipment. The availability of awnings depends on the specific make and model of the motorhome. Some motorhomes come with awnings as standard, while others may offer them as optional accessories or not include them at all. It's best to check with the manufacturer or dealer for information about awning availability for a particular motorhome model.
What does EHU mean?
EHU stands for "Electric Hook-Up." It refers to the connection point at campsites or RV parks where you can plug in your motorhome to access electricity. EHU provides power for appliances, lighting, charging devices, and other electrical needs in your motorhome while you're parked at a campsite.
Mains Electric Hoop Lead EHU
Can I travel full-time in a motorhome?
Yes, many people choose to travel full-time in their motorhomes. Full-time motorhome living offers flexibility, freedom, and the opportunity to explore different places while having all the comforts of home. However, it requires careful planning, budgeting, and consideration of factors such as insurance coverage, healthcare needs, domicile requirements, and long-term travel logistics.
What is the best way to level a motorhome?
To level a motorhome, you can use leveling blocks or ramps. Place them under the wheels that need to be raised until the motorhome is level. You can use a bubble level or an app on your smartphone to check if it's level.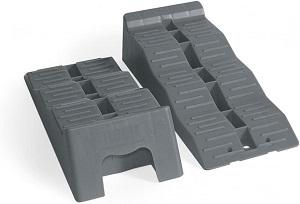 Fiamma Level Ramps
How do I maintain my motorhome's battery?
Regularly check the battery's water levels and top them up if necessary.
Keep the battery clean and free from corrosion.
Ensure that the battery is securely fastened in place.
Disconnect the battery when the motorhome is not in use for an extended period.
Charge the battery regularly, especially during periods of inactivity.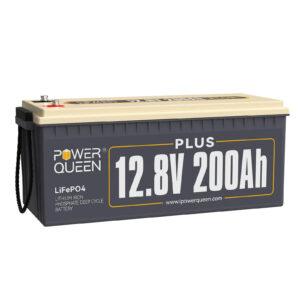 Lithium Power Queen 200 Ahr Battery
What should I do if I have a problem with my motorhome while on the road?
Stay calm: Assess the situation and remain calm to make clear decisions.
Find a safe spot: If possible, move your motorhome to a safe location away from traffic.
Identify the issue: Try to determine what's wrong with your motorhome. If it's something you can fix yourself, refer to your owner's manual for guidance.
Contact roadside assistance: If you're unable to resolve the issue on your own, contact your roadside assistance provider for help.
Consider professional help: If necessary, consult a professional mechanic or technician for repairs.
How do I find campsites and Motorhome parkups?
Motorhome Insider website: Motorhome Insider provides a comprehensive list of campsites and parkups in the UK. You can visit their website for detailed information.
The Weekend Warriors: The Weekend Warriors website offers a roundup of tools and resources for finding quality campsites and parkups in the UK.
Time Out: Time Out has compiled a list of the best campervan parks and campervan-friendly campsites in the UK.
Campsites.co.uk: Campsites.co.uk provides a list of the top 100 campsites in the UK, including popular destinations like Cornwall, Devon, Dorset, Cumbria, Hampshire, Wiltshire, and more.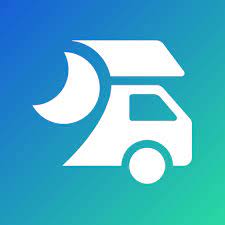 Park4night
What are some tips for driving a motorhome?
Take it slow: Motorhomes are larger and heavier than regular vehicles, so drive at a comfortable speed and allow for longer stopping distances.
Be aware of height restrictions: Know the height of your motorhome and watch out for low bridges, overpasses, and tunnels that may have height restrictions.
Practice maneuvering: Find an open space or empty parking lot to practice turning, reversing, and parking your motorhome before hitting the road.
Plan your route: Use GPS or navigation apps that are suitable for larger vehicles to plan your route and avoid narrow roads or low-clearance areas.
Check tire pressure: Regularly check the tire pressure of your motorhome to ensure optimal performance and safety
How do I winterize my motorhome?
To winterize your motorhome, follow these steps:
Drain all water from the fresh water tank, water heater, and holding tanks.
Add non-toxic antifreeze to the plumbing system to prevent freezing.
Disconnect all batteries and store them in a cool, dry place.
Clean the interior thoroughly and remove any perishable items.
Cover windows with insulating material or thermal curtains to retain heat.
What are the best ways to save money on fuel?
Here are some tips to save money on fuel while traveling in your motorhome:
Drive at a moderate speed: Driving at a moderate speed can improve fuel efficiency by reducing wind resistance.
Avoid idling: Turn off your engine when parked or stopped for an extended period to conserve fuel.
Maintain proper tire pressure: Check your tire pressure regularly as underinflated tires can decrease fuel efficiency.
Reduce weight: Remove unnecessary items from your motorhome as excess weight can decrease fuel economy.
Plan efficient routes: Use navigation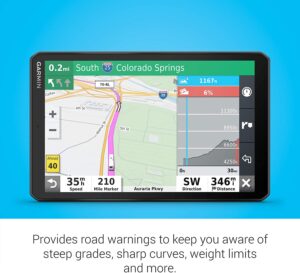 Garmin Sat Nav
Top Motorhome Questions and Answers
What to look for when buying a used motorhome
https://johnnyburr.blogspot.com/2023/09/motorhome-questions-and-answers-can-i.html