Best Campsite Parkup Apps on Andriod and IOS
Best Campsite Parkup Apps

https://www.pubcampsites.com/pub_campsites_scotland.htm
Scotland has a lot to offer, including gorgeous scenery, locks, and the sea. Combine that with a beautiful pub campsite where you can park your RV and enjoy the warmth of a Scottish pub with the best Scottish cuisine and drink, including a little dram of some of the greatest Scotch Whiskies. Pub Campsites Scotland is delighted to welcome you.
---
https://www.searchforsites.co.uk/
With versions available for desktop browsers, mobile browsers, native applications for iOS and Android Phones and Tablets plus downloads for satnav devices in three different formats, searchforsites offers the complete integrated solution for finding motorhome stopovers and touring campsites across Europe.
A community-based project, searchforsites is updated daily by individual members for the benefit of all members sharing their experiences of locations they have stayed at with the help of photos and user profiled reviews.
Available as phone apps on IOS and Android
Plus all of this can be used offline with no internet required
---
https://www.scottishcamping.com/
ScottishCamping.com was founded in 1999 to give the most extensive, accurate, and accessible directory of Scottish campsites and caravan parks for anyone planning camping vacations in Scotland. With over 500 campsites listed, and possibly the most comprehensive internet resource for campers in Scotland.
---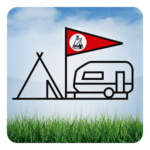 Listed below are some of the best must-have apps for searching for campsites
This app, which is available for IOS and Android, lists the Camping and Caravanning Club's 1,600 UK sites. To see all of the certified sites, you must be a member.
The sites are divided into groups, club sites, forest sites, and certified sites, and are grouped into seven sections.
Filter results by location, price, and on-site amenities; a wealth of site information, including photographs, amenities, rates, and booking choices; and an interactive map that shows "sites nearby." Available on and offline.
You must be a member to access many of the site's details.
---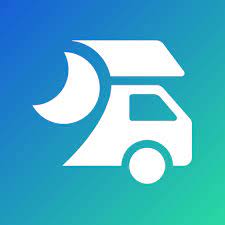 A crowd-sourced app that allows users to add locations and details for park ups and modify ones that are already listed. It shows park up types, amenities, and pictures of locations.
Download the App
Find a nice place to spend the night or just have a good time.
Let us guide you to your destination – Your smartphone – Your car GPS.
Share your thoughts with the community – Leave a comment.
Available on IOS and Android.
---
Booking and maintaining a vacation is much easier with our free UK Sites App. You may search our nationwide network of Club campsites, Affiliated Sites, and CLs (Certified Locations).
You may obtain a digital version of your Membership Card and browse quickly and easily from your initial search to placing your booking.
---
To use this app, you must pay 79p. Available on Android and iOS devices.
WikiCamps is a crowdsourced database of campgrounds, caravan parks, backpacker hostels, day stops, and other types of accommodations.
Individuals like you add, modify, and share the sites.
Filters allow the selection of details relevant to you.
Site updated is added by app users.
Why not join our Facebook Group and sign up for our Newsletter
Check out the Useful Links Page for more goodies
Newsletter link: http://eepurl.com/hND3Ir
Best Campsite Parkup Apps
altogether although this may be true
another another key point
basically as a matter of fact
because as a result
before as an illustration
besides as can be seen
but as has been noted
certainly as I have noted
chiefly as I have said
comparatively as I have shown
concurrently as long as
altogether although this may be true
another another key point
basically as a matter of fact
because as a result
before as an illustration
besides as can be seen
but as has been noted
certainly as I have noted
chiefly as I have said
comparatively as I have shown
concurrently as long as