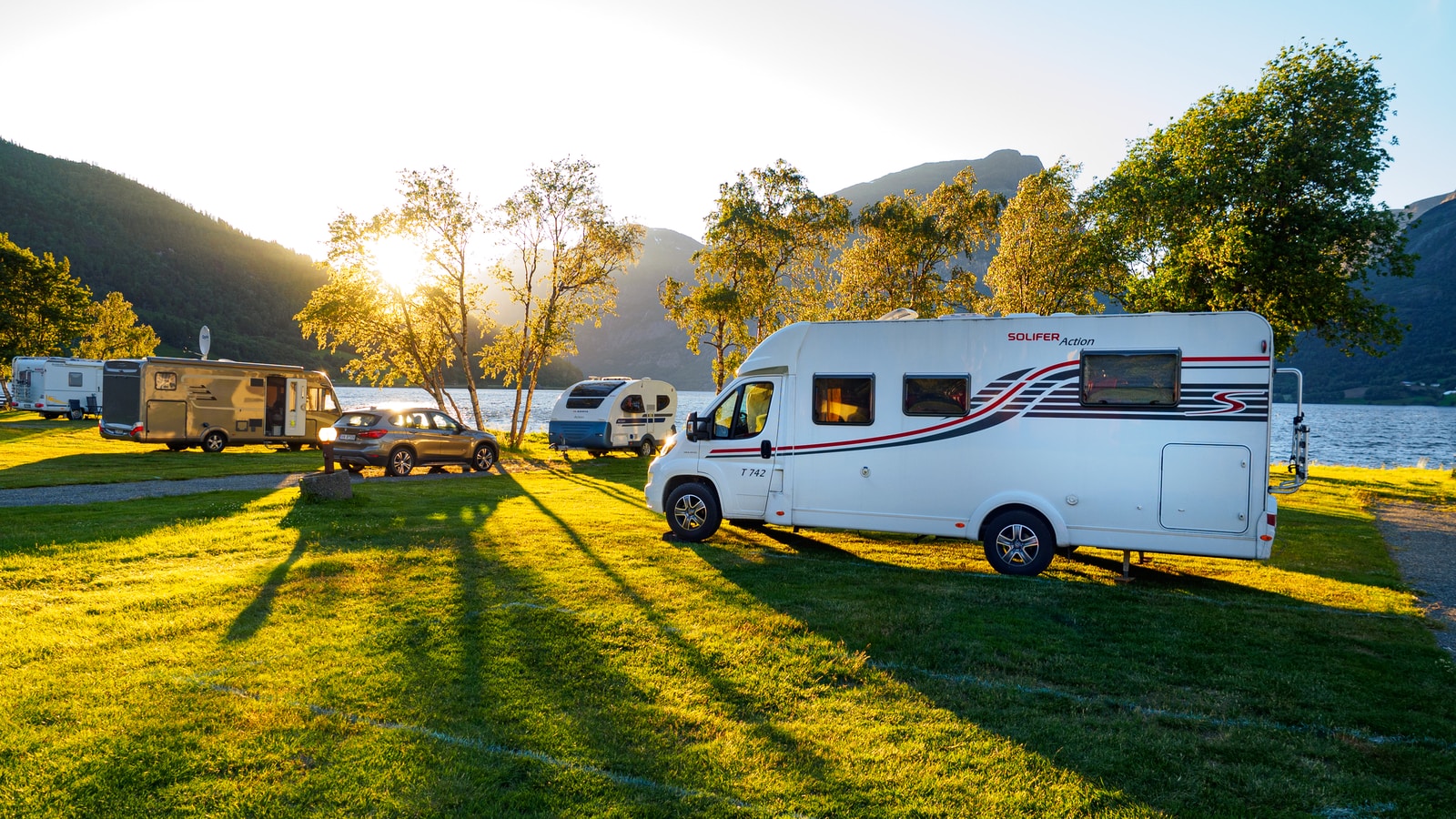 Beginners Guide to Hiring a Motorhome and Campervan

Are you thinking of Hiring a Motorhome? New to Motorhoming?
The idea of buying a motorhome can seem quite daunting and hiring a motorhome is the best way to start your motorhome journey.
You can firstly, see if it's for you, many people jump straight in and buy a van only to find a few months later that this type of holiday or break is not for them.
Secondly, you can see if the layout of the van is good for you, it will also give you an idea of what you want in your motorhome in terms of layout.
Many seasoned motorhomers say "Layout, Layout, Layout" is the first thing to decide when buying a motorhome and hiring a motorhome is the best way. It's great visiting dealers and having a look at what they have to offer but living in that space is completely different, don't forget it is way smaller than what you're used to!
So you were thinking of Hiring a Motorhome? What to expect and what to look out for.

So, how much should I anticipate paying?
Expect to pay anything from £100 and £250 each night, on average. There are a number of factors that influence the cost of your rental car, including:
The motorhome's year of manufacture
The motorhome's state of repair
The amenities for motorhomes
The motorhome's dimensions
If there are any extras, such as bedding included,
Where do you intend to travel?
How long will you be renting the vehicle?
What time of year, consider the season.
Compare quotes for a motorhome rental
If you're renting a campervan for the first time, these costs can seem a little high. You are, however, acquiring a mobile vacation house. It will be completely insured, outfitted, serviced, and cleaned. All you have to do is get in and drive.
You can't compare it to renting a car since you have to include in the cost of accommodation as well.
So, does it appear to be costly now? When you consider the cost of lodging and transportation with a rented motorhome, it's a no-brainer. You also get to plan your vacation in a vehicle that might cost up to £70,000 to purchase.
Are there any other costs?
If you're traveling overseas or island hopping in Scotland, for example, you'll likely need to take in additional insurance expenses (if you require more than one driver on the policy), fuel costs (including any gas for cooking and heating), camping charges, and ferry prices.
Excess cleaning charges, emptying the toilet, returning without a full tank, and the gas you used from the gas bottle are all possible charges that could be charged upon the return of the motorhome or camper.
The majority of providers will have clear pricing on their websites – school holiday dates will, as always, be the most expensive – but motorhome rental is significantly less expensive in the winter.
How can I receive a precise estimate?
We recommend that you deal with the rental business directly. Make sure you have a broad idea of where you're going, when you're going, and who'll be driving. The customer care representatives will ensure that you receive an accurate price for a vehicle that not only matches your requirements but also fits inside your budget.
Companies that rent motorhomes that we recommend
In the UK and worldwide, there are a large number of motorhome rental firms and independents in Scotland.  Here are two firms with excellent reviews, a strong customer service culture, and a wide range of high-quality motorhomes for hire with all the modern conveniences and luxuries you could desire.
Open Road Scotland (Glasgow)

Haven Tourers (Aberdeen)

What can you expect on the day you pick up your ideal Motorhome and your rental begins?
Keep your driver's license handy!
UK drivers will be required to show their plastic card driver's license as well as the DVLA share code. To receive the code, you'll need to go to the DVLA website ahead of time. This gives the motorhome rental firm access to the DVLA's information. You may also be asked to provide proof of residency in the United Kingdom, such as a recent utility bill or bank statement. https://www.gov.uk/view-driving-licence
Leaving a deposit
You'll almost certainly need a credit card for the security deposit as well. This will be pre-authorized for the price – usually between £1,000 and £2,000 for a motorhome – just like renting a car. Ensure that it is not deducted but rather pre-authorized. This does imply that you'll need a certain quantity of cash on hand. If it is deducted, make sure it will be refunded as soon as the RV is returned.
Pack with care.
Don't bring too much. Although your rental vehicle is large, the space quickly fills up, and transferring all of your belongings from the back of your car to the motorhome will take too long, delaying the start of your trip.
Take a good look at the motorhome or camper van.
It's crucial to inspect it for any damage and report it, just as you would with a car rental. Make a note of these on the rental agreement form. You may be held liable for the damage if you don't declare it before signing the paperwork.
Understand how everything works.
Request a complete itinerary of everything from the rental provider. Working from the front to the back is the most efficient method. Ask about all of the controls in the cab, including how to operate the reversing camera if one is available (it may not have a rearview mirror, so you'll have to rely on the side mirrors and the camera). Check the handbrake's position (it might not be where you expect it to be and it might have a mechanism to stop it from interfering with any swivel cab seats). If you're making up beds out of the seats and cushions, follow the steps and then return them to the seats.
Getting gas refilled

This may be one of the most difficult and intimidating aspects of renting a motorhome, particularly if you are a first-time renter. Is the gas tank (typically underneath the Motorhome with an external filler point on the side) or a stand-alone bottle (in an externally accessible locker) delivered full? If you run out of gas, inquire about how to change the bottle over or fill up the underslung tank.
Filling stations, garden centers, and motorhome dealers all sell replacement bottles. If you get stuck, some campsites have gas bottles on hand, although the quantities and types are never guaranteed. If you have a fixed LPG tank, it's a good idea to learn how to fill it. In the UK, this usually entails inserting a bayonet-style fitting and pressing a button until the tank is filled. It is frequently released with a loud hiss, which might be disconcerting the first time it occurs, but is very normal! Because not all gas stations provide LPG, use a website like drivelpg.co.uk to locate one near you.
Trickery using electricity
Inquire about the location of the fuses and whether spares are available; they can trip the system, although they should be simple to reset? Look into the control panel (which is usually positioned above the front door) where you should be able to turn on the electrical systems and water pumps. Turn on the television (if one is provided) and check that it is tuned to the appropriate stations. If you're staying at a campsite with a hook-up, it's crucial to understand where you connect the electric hook-up cable, where it's stored, and how to actually plug it in and unplug it.
Putting away your holiday gear
Unless the rental vehicle is local and you can go home to pack, we recommend using bags or folding crates to put your holiday belongings into your car before picking up the rental vehicle. You can either pack properly at the hire depot and leave the crates/bags in the back of the car for your return, or you can store them safely in the motorhome and make a rapid departure, unpacking when you get to your first campsite. If you're unloading at the rental company, make sure you pack everything safely. Folded items can be stowed away neatly, but they still take up room, so if space is limited, it's preferable to leave these in the car; however, this requires unpacking and packing at the rental depot.
The smallest space
All motorhomes will be equipped with a cassette toilet, which will be mostly permanently installed. The holding tanks (which may be reached via an external door) will need to be emptied on a regular basis. To lessen smells and aid breakdown, the rental van may come with toilet chemicals (or you may need to offer your own, so verify ahead of time) (certain campsites only allow specific types of chemicals due to their sewerage systems, so check in advance on this too). Make sure you know how to empty the toilet and that you always empty it into a designated area (commonly referred to as Elsan points). If you return a motorhome to the depot with a full tank, you may be charged or forfeit some of your deposit.
Showering in brief bursts
Showering extravaganzas that you would enjoy at home will not work in a motorhome. In most, doing so will drain the whole hot water tank (usually only 12-liters) as well as the majority of the main freshwater tank in minutes. It's a better idea to wet your body first, then turn it off to lather up. Then turn it back on to rinse yourself. Many people simply use the showers at the campground. Bring flip-flops to protect your feet as you go to and from the shower block.
Getting behind the wheel of a motorhome
Make sure you know the size of your motorhome – the width and height are the most relevant specifications for UK roads, but some may also have a weight limit. Call ahead to see if there are any height or weight limits where you intend to visit. As previously stated, many motorhomes lack a central internal rearview mirror, and even if they do, vision through the rear windows is limited. So, especially on narrow roads or when maneuvering around corners, check your side mirrors frequently. Even if reverse cameras or sensors are installed, ask one of your family members to keep an eye on the back (stand so you can see them in the side mirror).
Stick to the rules!
It's critical to be considerate when you're out and about, both in rural areas and in towns you visit. Without previous clearance, it is not acceptable to empty toilets into locations other than approved areas. Bring your rubbish home with you. If you want to view the countryside, don't park in a passing spot on a single-track road. The Lake District has issued this code of conduct, which offers some sound recommendations regarding motorhome travel in the UK.
FAQ
1: What is included in the motorhome?
Answer: While many motorhomes come equipped with a basic set of pots, crockery, and cutlery, this may be an optional extra. In most cases, you will need to bring your own bedding and towels, but check the choices list to see if there is an extra pack available to make things easier. TVs, awnings, outdoor furniture, and even bicycles may all be included.
2: Can I bring a hairdryer with me?
Answer: High-watt electrical appliances (such as kettles, straighteners, hairdryers, and microwaves) are not recommended. Without an inverter, motorhome electrical systems work on 12V electricity, which will not charge or power 230V devices. If a battery is not connected to the mains hook up or charger, using an inverter to power or charge appliances may quickly drain it. Even if your campsite has a mains hook-up, certain campsite electrics may not be able to handle the demands of certain power-hungry items. Hairdryers with built-in outlets or suitable electrical outlets are prevalent at campgrounds.
3: What is the maximum capacity of a motorhome?
Answer: Motorhomes come in several shapes and sizes, sleeping anywhere from two to seven people. However, you must make sure that each passenger has a seatbelt. Seatbelts are only installed on the two cab seats in some motorhomes. If you're taking passengers in the back, make sure they're seated in approved travel seats and wearing a three-point seatbelt. Don't take rear passengers if you don't have seatbelts in the back. You must use car seats if you are transporting youngsters who require them. Some models include Isofix fixes, but only a few, so double-check. Also, many coach-built motorhomes' rear dinette seating is may not be designed for a child car seat, so if you're transporting a youngster, use the passenger cab seat. If you must use the back seat, place the child seat closest to the wall and an adult beside it.
4: What should I do if I need to cancel or reschedule my rental?
Answer: If you complete this in a fair amount of time, you might be able to obtain some of your investment returned. However, review the cancellation policy of the rental company, since it will detail the refund process. To protect yourself from this, you might want to look into purchasing travel insurance.
In summary
My personal experience of hiring was excellent. After hunting around I settled on a firm in Glasgow right next to the airport. Extremely easy to get to from where I lived in Camden North London, via Heathrow Airport (2.5 – 3 hrs door to door)
These guys were brilliant, everything was included all I had to bring was myself and my clothes. Bed linen, pots & pans, knives and forks, cleaning utensils, toilet chemicals, hook-up lead, LPG gas, hose, bucket, TV, Caravan and Camping Club Membership, AA Recovery, Pick up from the airport, and much much more was included and free. They even had put away my groceries that were pre-ordered from Sainsbury's the day before! Needless to say, I have used them many times since!!
I can not recommend Open Road Scotland enough, you will not go wrong with these guys!!
The moral here is to check Google Reviews and Trustpilot, to see what others are saying about the rental companies you are looking at. Understand their terms and conditions so you have no surprises when you pick your motorhome up.
Driving away from the rental company can be a daunting prospect, but don't panic, relax and take your time there is no rush.
JB
Thinking of Hiring a Motorhome?
#motorhome #accessories #vanlife #caravan #campervan #selfbuild #scotland #motorhomehire Thinking of Hiring a Motorhome
Why not join our Facebook Group and sign up for our Newsletter for Tips and Suggestions, and when new products are released
Check out the Useful Links Page for more goodies
Thinking of Hiring a Motorhome?
Motorhome and Caravan Clubs for Owners
Are you thinking of hiring a motorhome?
Driving a motorhome for the first time in the UK
Tips on Wild Camping in Scotland
Disaster with a motorhome cupboard