Description
HIMO Z20 Folding Low Step Through E-Bike Electric Bike
HIMO Z20 Folding Low Step Through E-Bike Elecrtic Bike
Key Features
Transportable, versatile, & sleek – HIMO Z20's deliberate Low Step Through compact design allows for easy folding, storage, and transportability. Z20's innovative built-in battery box is closely connected to the body for space efficiency, while its lightweight aluminum frame perfectly matches its inner wirings to create an elegant visage. Don't want to leave the battery in the bike? No worries, the Z20 comes with a dedicated key for the battery so you charge it wherever you want!
Range: 80+km
Speed: 25km/h
250W Hall Brushless Gear DC Motor
Battery 36V/ 10.5Ah
Free maintenance kit
Pre-Built & Tuned
All bikes come pre-built and tuned through authorized mechanics.

1 Year Warranty
Full replacement of any defective parts & components
Fast & Reliable Delivery
3-5 day delivery to every country in Europe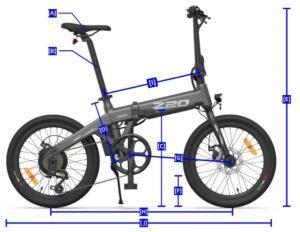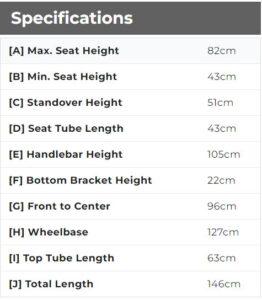 HIMO Z20 Folding Low Step Through E-Bike Elecrtic Bike
Himo The Best Folding E-Bikes The Perfect Combination of Convenience and Performance
1 HIMO C26 MAX E-Bike
2 HIMO ZB20 MAX Fat Tyre Folding E-Bike
3 HIMO Z20 Folding Low Step Through E-Bike
4 HIMO Z16 Electric bike with low step-through frame
Himiway Takes The Lead As The Best Folding Motorhome E-Bike
Wish List on "Buy Me a Coffee" It would be so awesome if you could support me and help better my content on YouTube. https://www.buymeacoffee.com/johnnyburr/w/6969Shop
YouTube Channel youtube.com/@johnnysbackyard/?sub_confirmation=1
Why not join our Facebook Group Motorhome Touring Scotland? https://www.facebook.com/motorhometouringscotland
Sign up for Johnny's Backyard online Store for Motorhome & Caravan Accessories Newsletter and we will let you know when new products are released. Newsletter link: http://eepurl.com/hND3Ir
Motorhome & Caravan Accessories Website Store https://www.johnnysbackyard.co.uk
Check out the Useful Links Page for more goodies
https://johnnysbackyard.co.uk/useful-links-and-things/recommended-campsites/
https://c8ke.com/johnnysbackyard
Support the shop https://www.paypal.com/donate/?hosted_button_id=MZ4U3STTL4YV6
YouTube https://www.youtube.com/channel/UCMO8bf5oorGtPxHGCPzg6bw/?sub_confirmation=1
Twitter https://twitter.com/MotorhomeandC
Instagram https://www.instagram.com/johnnyburr3