How to Improve Your Motorhome Fuel Consumption
How to Improve Your Motorhome Fuel Consumption
Now the Jubilee bank holiday weekend is behind us, many vacationers will be packing up their camper vans and motorhomes to make the journey home.
The pandemic resulted in an increase in motorhome ownership, but with fuel prices at all-time highs, it's easy to be put off from taking a road trip.
SulNOx Group, a fuel technology company, has compiled a list of pointers and ideas to help you get the most out of your motorhome and make your vacation as money friendly as is possible.
Service your vehicle
Getting your motorhome serviced is crucial because it makes sure that it is in good functioning order, meaning it will be more efficient and less likely to break down.
You could do it yourself or take your motorhome to a local mechanic if you're not mechanically inclined.
Make sure your tyres are in good shape.
Because your tyres are the only portion of your car that makes contact with the road, they must be in perfect condition. This is especially critical in Motorhomes, where the increased weight can magnify any faults and make them considerably more harmful. Make sure your tyres have the correct pressure, this is probably the single most important thing that will affect fuel consumption after your driving habits.
Motorhome fuel economy is harmed by excess weight, so shed as much as you can. Carry the minimum amount of water and make sure your waste water tank is empty before setting off.
Check that your tread depth is greater than the legal limit, and that the rubber is in good condition, especially if you haven't driven it in a while.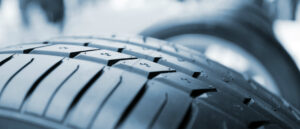 Reduce your weight
Fuel economy is harmed by excess weight, so shed as much as you can. This is true in any car, but it's especially difficult in a motorhome, where you'll likely have a lot of stuff needed for cooking, sleeping and outdoor items, but everything you can get rid of will assist you in the long run.
Is Motorhome is Overweight?
Consider how you drive
Speed, like weight, has a significant impact on fuel economy. According to SulNOx, most campers will be most efficient between 55 and 60 mph, with every 5 mph over that reducing efficiency by around 10%.
Keep in mind that accelerating quickly consumes more fuel, so maintain a steady throttle and gradually increase your speed.
Some quick hints
Air conditioning can be a lifesaver when the weather is hot. Turning off the air conditioning while driving, on the other hand, can boost fuel use by as much as 10% if the summer is unusually British and you can get do without it.
Finally, when you come to a complete stop, do not leave the engine running. It's fine for brief amounts of time, such as at traffic signals or junctions, but if you know you'll be stopped for more than a few minutes, turn off your engine.
#motorhome #accessories #vanlife #caravan #campervan #selfbuild #scotland #Motorhom #fuel #consumption
Why not join our Facebook Group Motorhome Touring Scotland and also sign up for our Newsletter for Tips and Suggestions, and when new products are released
Check out the Useful Links Page for more goodies
Newsletter link: http://eepurl.com/hND3Ir
Motorhome and Caravan Clubs for Owners
Are you thinking of hiring a motorhome?
Driving a motorhome for the first time in the UK
Tips on Wild Camping in Scotland
Disaster with a motorhome cupboard