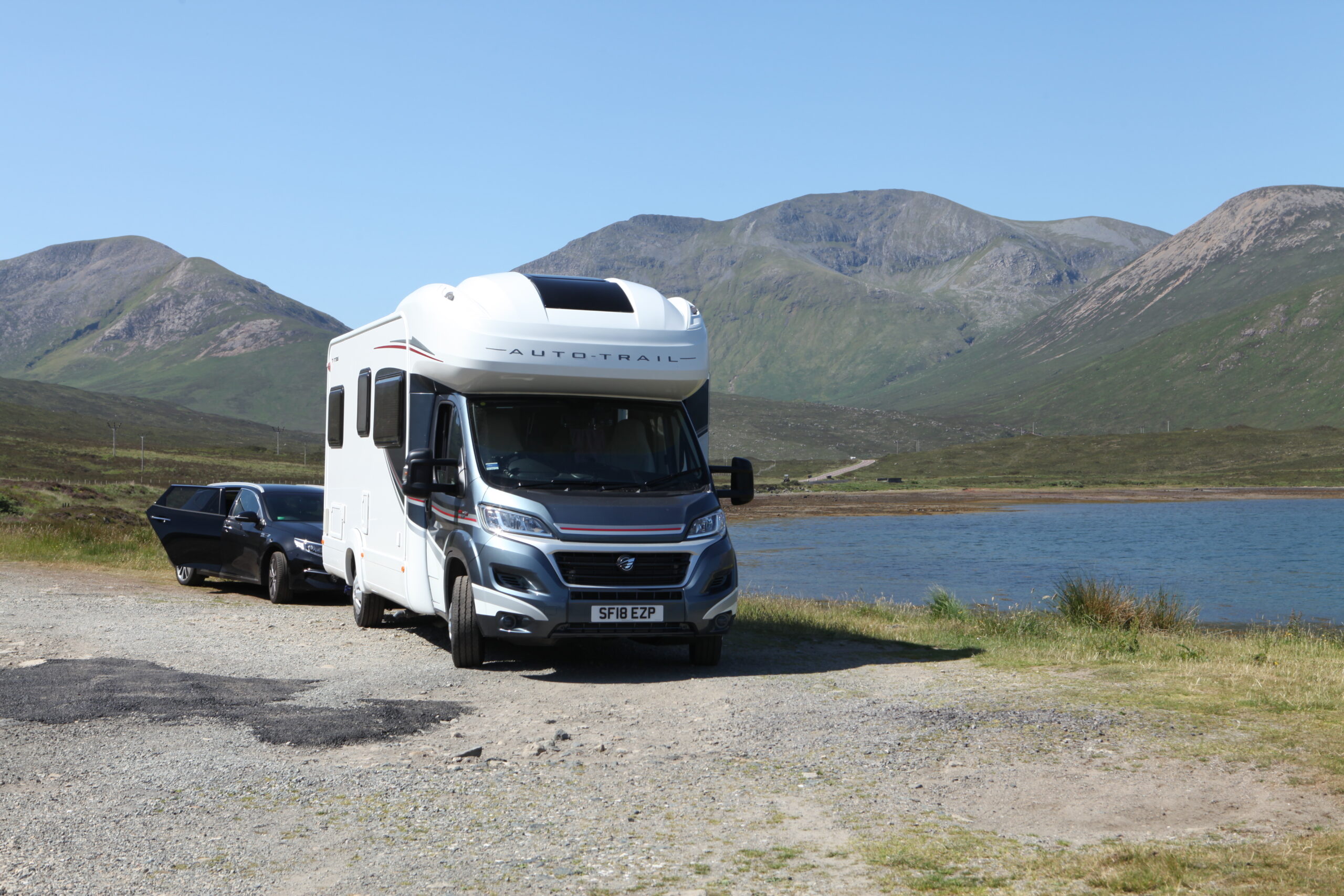 I'm an NC500 expert – here are my top tips for motorhome & campervan tourists
Tourists who drive the North Coast 500 in a campervan or motorhome should only park in authorised spaces; they should never dump their chemical toilets by the side of the road as this is now being considered vandalism in the eyes of the law. That's the advice given by the officials of the 512-mile circle from Inverness to the Pentland Firth and back, which has been rated as one of the world's best road journeys.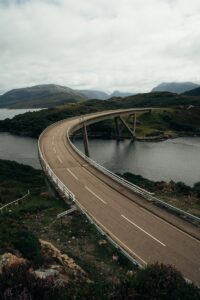 Shona Nisbet, the marketing and media manager for the NC500 said "The North Coast 500 has appeared in Hollywood films such as James Bond's Skyfall and on The Grand Tour with Jeremy Clarkson, but for a really unforgettable experience, guests need to make travel arrangements well in advance." and added that she thinks that before travelling north, viewers drawn in by Clarkson's descriptions of the region or the backdrops in movies like Harry Potter and the Goblet of Fire should check the route's official website. "Such programmes acknowledge the excellence of the NC500 and is a huge asset for the region.
It's suggested visitors to our website use it as part of their preparation for a trip, where they will find a wealth of expert advice for organising their experience.

The North Highlands is a very lovely area that is great for exploring.
But finding a place to eat or stay may ruin a vacation more than anything else. Campsites, lodging, and restaurants all fill up.
The road, which was introduced in 2015, has become a victim of its own success since it not only brought about an economic boom but also immediate traffic mayhem. Hold-ups have reportedly occurred when travellers have parked in passing spots to admire the scenery along the single-track parts of the route.
"With such a breath-taking landscape, it's normal to want to stop and take pictures," explains Shona. We advise guests to obtain a dedicated parking space so they can enjoy the views, however passing locations are not parking spaces. Then there are the rental motorhome fleets that are clogging the roads as their rookie drivers struggle to navigate the tight turns and tight passing spaces.
Renting a motorhome has long been a well-liked mode of transportation, says Shona.
"However, we advise people who might not feel comfortable travelling on such tight roads to use the alternate routes that are accessible, these are prominently marked on the NC500 route map and have clear signage. Worst of all, though, is the awful accounts of campervan and motorhome owners disposing of their chemical toilets alongside the road.

The camping population has responded on online discussion boards by stating that there aren't enough amenities available for them to utilise.
According to Shona, "We are in constant contact with the Highland Council and other significant stakeholders to identify the most important regions that require enhanced infrastructure. As part of its visitor management strategy, "The Highland Council" has put in place a number of chemical disposal stations during the past two years, and more are on the way.
Due to the area's popularity with tourists, a variety of road users may be seen along the route, including buses, campervans, agricultural vehicles, heavy freight vehicles, bicycles, walkers, and bikers, therefore, always keep in mind that a variety of road users will be travelling the NC500 route and keep an eye out for them, especially the more vulnerable ones," the statement continued.
She adds: "We have always said to visitors to be aware that due to the nature of the roads it may take longer than planned to reach your next stop. So our message is simple – slow down and enjoy the magnificent landscape that is the NC500."
But Shona insists she does not want to disparage folk who have seen the route on their screens and are just desperate to just jump in a car and visit.
She says: "I don't want to put them off at all as the North Coast 500 doesn't have to be completed in one journey – there are some fantastic day trips to be had.
However, "always plan ahead if you're going to dine out or stay the night." Visit northcoast500.com for additional details about the NC500 and what it has to offer.
I'm an NC500 expert – here are my top tips for motorhome & campervan tourists
#motorhome #accessories #vanlife #caravan #campervan #selfbuild #scotland #nc500 #tips #expertadvice #northcoast500
Why not join our Facebook Group Motorhome Touring Scotland.
Sign up for Johnny's Back Yard online Store for Motorhome & Caravan Accessories Newsletter and we will let you know when new products are released. Newsletter link: http://eepurl.com/hND3Ir
Website Store https://www.johnnysbackyard.co.uk
Check out the Useful Links Page for more goodies
Support the channel https://www.paypal.com/donate/?hosted_button_id=MZ4U3STTL4YV6
YouTube https://www.youtube.com/channel/UC311CaE4YoIEKkJLIJCEl7Q
Twitter https://twitter.com/MotorhomeandC
Instagram https://www.instagram.com/johnnyburr3
Facebook https://www.facebook.com/groups/179155772711444
Pinterest https://www.pinterest.co.uk/johnnyburr3
Buy Me A Coffee https://www.buymeacoffee.com/johnnyburr