Is My Motorhome Overweight?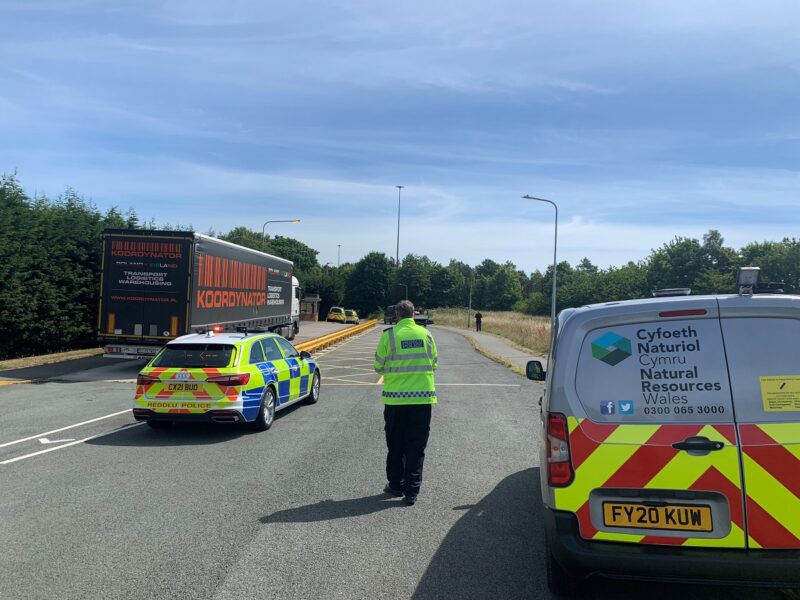 During roadside checks, the DVSA (Driver and Vehicle Standards Agency) found that 80% YES 80%!! of the motorhomes they checked were overweight. If your vehicle is found to be overweight you will likely be fined and stopped from moving on until it is under its MTPLM (Maximum Technically Permissable Laden Mass)
Weights and payloads and what it all means
Although it is simple to overload a motorhome, doing so is against the law and can be very dangerous. Here are a few things to consider in being safe and abiding by the law.
Think about payload when buying a new motorhome
These days, payloads have never been under more strain, and in many respects, we're to blame. We need awnings, air conditioning, satellite TV, electric beds, and bigger refrigerators and freezers. But there is a weight penalty for each of these.
Although motorhome builders may construct a bigger vehicle utilising an upgraded chassis, the problem is that it should ideally weigh less than 3,500kg to appeal to the widest audience of purchasers. This can be difficult, especially if a significant payload is desired.
It's all too easy to overload a motorhome, which is something you shouldn't ignore because it's your legal obligation to be aware of the weight of your vehicle. Pleading ignorance is not going to get you off the hook in the eyes of the law. Additionally, if you are severely overloaded, you will receive a court summons, so you will need a legal defence, get a hefty fine and points on your license. How then do you prevent this?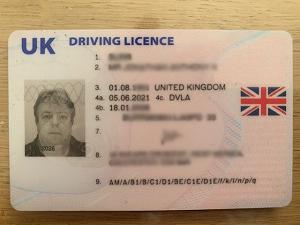 The over 70's and their driving licence categories
If you passed your driving test after January 1, 1997, but before January 1, 2013, your driving licence will have categories B and B1 on it. As a result, you are only permitted to tow trailers and RVs weighing up to 3,500 kg. You must pass an additional exam to qualify for the C1 category if you want to drive a motorhome that weighs more than 3,500kg.
If you passed your driving test before January 1, 1997, you will have the C1 and C1 + E categories on your license. These categories let you drive motorhomes up to 7,500 kg and a motorhome and trailer with a combined weight under 12,000 kg if you've also passed your full trailer test. If not, the combined weight is limited to 8,250 kg.
When you reach 70, you'll need to renew your driving licence every three years. While you will automatically retain categories B and B1, you will need to submit a D4 and D2 medical form to retain C1, which your doctor will need to fill out every three years. Depending on your medical details, this isn't set in stone – for some conditions you may need to renew more frequently.
Renewals for licence types B and B1 for motorhomes under 3,500 kg must be completed through the mail using form D47PU, whereas renewals for licence category C1 (for motorhomes up to 7, 500 kg) can be completed online. Always renew your licence well in advance of its expiration, particularly in the summer when the DVLA is busiest. 56 days before to the expiration of your existing licence, you should get renewal paperwork in the mail.
Motorhome weights and numbers, what do they mean?
There should be a list of weights in your vehicle's manual, brochure, or chassis plate. The important figures to pay attention to are: Axle 1, Axle 2 (also known as maximum axle weight, or MAW), and the total or maximum burdened weight. These can be shown in a variety of ways. This is sometimes referred to as the maximum technically permissible loaded mass (MTPLM), maximum authorised mass (MAM), gross weight, gross vehicle weight (GVW), or legal maximum weight (MTPLM).
All of them refer to the same thing: the vehicle's overall weight when carrying its maximum cargo. You must ensure that the weight is distributed uniformly and does not exceed any particular axle load whilst in addition to adhering to the MAM.
Is driving an overloaded motorhome dangerous?
If the tyre pressures are not set properly, an overloaded motorhome may place additional strain on the tyres and risk early wear or failure. To view motorhome tyre pressure monitoring devices, click here.
The suspension is also only designed to support a particular amount of weight and may sag to the point where the vehicle rides low. The motorhome may even ride on the bump stops when it is overloaded severely, having very little suspension travel. Bump stops are solid rubber blocks that are intended to prevent metal suspension parts from colliding when the springs and dampers are completely compressed. A motorhome will fail an MoT if it is operating on its bump stops.
The rear leaf springs of many of the latest vans are assisted by springs. Although they have the appearance of rubber bump stops, these are really softer cones that are intended to run in touch with the leaf spring and axle and are a crucial element of the suspension. Make sure you ask the tester to confirm that your RV is not failing the MoT if it is still using its spring assistors.
In addition to mechanical problems, a motorhome that is overweight can wobble more when turning or if you have to abruptly change lanes in an emergency. To put it simply, driving takes on a far more dangerous aspect.
Additionally, an overloaded motorhome could not be insured, and if you weigh more than 3,500 kg and your licence doesn't permit it, you might be charged with two offences: an overloading offence and a licence violation, each carrying a fine of up to £1,000 and six penalty points. The Driver and Vehicle Standards Agency (which took over from VOSA in 2014). monitor all vehicle weight restrictions.
With the help of modern technology, your RV may be weighed while it is moving, and many highways already have this technology installed. It is connected to cameras that can recognise licence plates and compare the registered weight of the vehicle with the actual weight of the vehicle automatically. This weight-in-motion (WIM) technology, which was mainly developed to address overloaded vehicles, is just as effective when used for motorhomes. We are aware that VOSA has previously targeted vehicles departing or arriving at motorhome exhibitions. Although some estimates currently place this number closer to 50, we are aware that there are at least 12 WIMs in the road network.
If you're caught driving an overweight motorhome, you'll either receive a court summons or an immediate fine of up to £300 per offence. You might not be allowed to continue your travel if the motorhome or camper is considered dangerous.
Working out your motorhome's payload (how much weight it can carry)
Your payload is the weight difference between your motorhome's maximum weight (MTPLM, MAM, etc.) and what it weighs before you add all of your equipment and accessories. To find the payload, subtract the latter from the former. The maximum weight you can add to your motorhome is this. Don't forget to account for the weight of the passengers, water (some manufacturers take this into account in their calculations, while others do not), gasoline, extra gas bottles, etc., since these are all simple things and easy to forget.
The weight of all the options equipment you have fitted, such as an automatic transmission, a bike rack, a satellite TV system, an air conditioner, etc., all will reduce your payload which is the weight of all of your travelling equipment (clothes, food, chairs, bedding, levelling blocks, hook-up lead, etc). While you can weigh each item, this still assumes that the original brochure weight is correct and this isn't always the case. You can get a rough idea of your weight by using an online weighing calculator, such as the free one listed on SvTech's website.
However, having your motorhome weighed when it is fully loaded with your travelling gear is the most accurate technique. You'll need to do this by going to a nearby agricultural merchant or local council weighbridge, or even a scrap metal yard. You may drive onto a lorry-sized weight pad and have your vehicle weighed for a small charge, generally less than £10. You can check the front axle weight by driving onto the weighbridge and weighing the front axle first then with all four wheels to determine the overall weight.
The rear axle load is determined by subtracting the front axle weight from the overall weight (which will need to be divided by the number of axles on tag-axle motorhomes). Once you know how much each axle weighs, you can make sure you aren't overloaded and ask your tyre manufacturer for the acceptable pressures.
Motorhome overweight? What you can do
The first step is to have a clean-out of your motorhome if it is only slightly overweight after packing all of your touring gear. Do you really need to transport that inflatable boat that has a hole in it that you haven't fixed? Is 40 litres of bottled water absolutely necessary? Be brutal; leave anything at home that hasn't been utilised in the past year.
Food should not be forgotten; it is simple to forget that a tin of baked beans weighs around 0.45 kg, a bottle of beer weighs 0.8 kg, and a 75 cl bottle of wine weighs generally 1.3 kg. The 2.4kg weight of four pints of milk. There are probably 2 kg of knives, forks and spoons in the cutlery drawer.
After you've done a thorough purge, weigh each thing you've taken out (a simple method is to simply hold an item and stand on your bathroom scales, then subtract your weight). Great if this helps you stay under the weight restriction. Always travel with an empty waste water tank, so if you're almost under the weight restriction, you might want to consider emptying your fresh water tank and refilling it at the campground, I travel with around 25% of water.
Three choices are available to you if you can't reduce your weight even after loading up all of your touring equipment.
My Motorhome is Overweight
See if your existing motorhome can be replated to a higher weight limit
Trade it in for a motorhome with a higher payload
Get a trailer fitted and decant some of your equipment to it.
Replating a motorhome with a higher weight limit
You might be able to get your motorhome replated with a larger weight restriction if have a C1 entitlement on your licence. One of the top companies in this industry, SvTech they can be frequently found at all the Warners motorhome and caravan shows. Its headquarters are in Leyland, Lancashire.
Replating may be a straightforward paper exercise depending on the make and model, with SvTech supplying a new weight plate for a predetermined charge. In some circumstances, this may imply that the vehicle has to undergo mechanical changes in order to safely raise the load each axle can support. This may entail adding stronger springs and dampers, installing air-assisted suspension, or even equipping the vehicle with full air suspension on all four corners.
Costs associated with mechanical modifications must be taken into account; for example, a basic rear air-assistance setup starts at about £500. The motorhome's resale may also be affected if its licence plate is upgraded to a higher limit. However, air-assisted springs may be a fantastic improvement all around since they can significantly enhance the ride and handling of a motorhome. If you take this route remember to inform your insurance company as any modifications made to the base vehicle will render you uninsured if they are not notified.
Will a trailer work to reduce the weight of my motorhome?
Consider whether your motorhome can accommodate a towbar before purchasing a trailer. A substantial frame must be present to enable the installation of a towbar if it has a garage or a long rear overhang. Check with the fitting your towbar if you don't know your motorhome's maximum towing weight. Usually, it ranges between 1,500 and 2,500 kilogrammes.
The towbar on your motorhome must be EC type certified if it was initially registered on or after April 1, 2012. Any reputable towbar seller that specialises in motorhomes will have a selection of products that adhere to these standards. You have several extra options for towbar variations if your car was registered before 1 April 2012. Once a towbar and appropriate electrics are installed, you must decide what kind of trailer is for you.
You should verify your driving licence once again since the categories you have depend on when it was granted, whether you have any medical issues, and whether you've passed certain examinations. If the motorhome weighs little more than 3,500kg, Category B permits you to tow trailers weighing up to 750kg. You may tow a trailer weighing more than 750 kg while operating a motorhome weighing between 3,500 and 7,500 kg under category C1E. C1E is typically associated with restriction code 107, which caps the combined weight of a motorhome and trailer at 8,250 kg (as shown on your driver's licence). Therefore, with this code, you may tow a 3,500 kg motorhome up to the permitted towing limit.
Any trailer (or vehicle on an A-frame) you tow must be equipped with a separate braking system if it weighs more than 750 kg. You must also account for the trailer's noseweight. This is the force that pushes down vertically against the towball's head.
Manufacturers of towbars will specify a maximum noseweight for their towbars. It typically ranges from 75 to 100 kilogrammes. Any noseweight that your trailer places on the towball must be taken into consideration when calculating your payload. You can modify the trailer's cargo to decrease the noseweight if it exceeds your payload or noseweight restriction.
With a box trailer, you should load big objects low as you can and in the middle over the axle (or axles). Fill them as levelly and evenly as you can. To prevent things from moving during driving and changing the weight distribution, secure or wedge them. A car on an A-frame or a trailer must have rear lights and reflective triangles.
Consider how easy it is to move before making an investment in a trailer. Small, single-axle box trailers are simple to carry by hand but bigger, twin-axle trailers take much more muscle or two persons to move them. For bigger trailers consider caravan motormovers.
Buying a new or used motorhome? What to keep in mind
First, carefully review your licence code categories, especially if you are above 70. Consider the weight of each extra item you specify carefully if your RV can only hold 3,500 kg. These must be added up as you go.
This is made more challenging by the fact that manufacturers frequently refer to weight as "mass in running order" (MIRO), which may not include items like gas bottles and recreational batteries. The MIRO is frequently stated with a driver weight of 75 kg, a 90% full fuel tank, empty water tanks, and allowances of 6 to 15 kg for gas bottles. However, this differs between manufacturers, so carefully study the motorhome's brochure fine print, you're thinking of buying.
Every accessory, from decals to a towbar, adds weight that must be deducted from the cargo capacity. You should also think about dealer-fit extras like the awning, satellite TV dish, and solar panels in addition to manufacturer alternatives. Considerations must be made for everything, including the new dinnerware you purchase from the dealer store to complement the new motorhome's furnishings.
In conclusion, Weight is all important, especially for newcomers and those hiring a motorhome or camper. The DVSA 80% figure of motorhomes being overweight on UK roads is a real eye opener! You can be assured that the DVSA will stop as many motorhomes as they can to reach their targets. You have been warned!
Is My Motorhome is Overweight